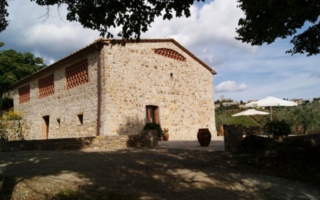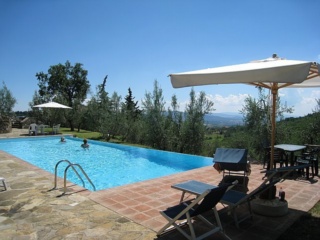 Our apartments
The Rocca farm is nestled in the Chianti's hills on the Siena's side, in the hearth of Chianti Classico zone, renowned for its great DOCG wine all around the world.
In 1974 Viti's family acquires ownership of the farm, devoting themself to wine production. Restructuring of the first apartament for tourist accomodation began only in the year 2000, giving way to a lot of satisfaction and new friendship.
Rocca agritourism offer to its customers two comfortable and bright apartaments and a wonderful villa in the heart of the Chianti Classico area.
The agritourism is 700 meters far (around 2300 feet) from the main road and about 1.3 km (0.8 miles) from the Castellina in Chianti's shops; The two main cities, Siena and Florence, wich are respectively 20 and 50 km far (around 14 and 31 miles).
A sojourn in the Rocca agritourism is is certainly the ideal way to visit the Castellina in Chianti's typical historical center and all the villages of the region. Viti's family is always available to customers both for informations about the place and for tastings in the winery.
For the customers is available a swimming pool (6 x 14 mt) with a solarium and a panoramic terrace from wich is possible to watch all the Valdelsa's landscape.